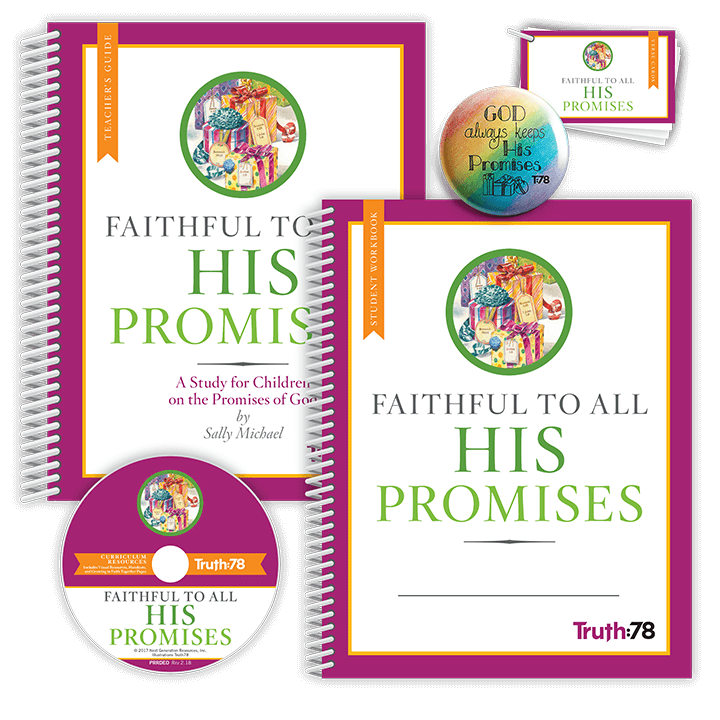 Curriculum Components
The Truth78 Sunday School curriculum is designed to be taught over 40 weeks. The two main components of class time are the lesson and application times. The following resources are available to help you effectively teach the children in your church, school, or home. View in-depth samples and more details about available resources for each title on the curriculum product pages.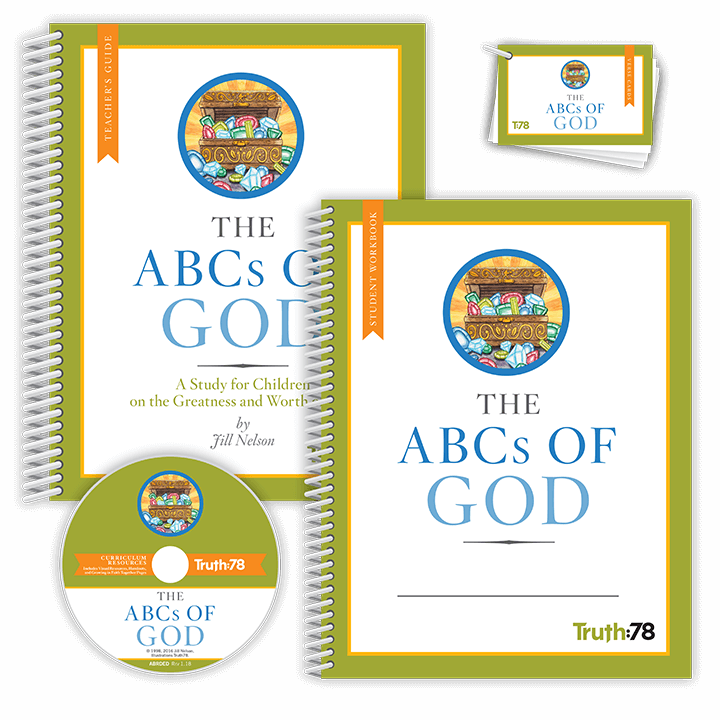 Classroom Kit
The Classroom Kit contains the Basic Tools you need to start teaching a curriculum in your class.
Teacher's Guide with lessons and discussion questions
Curriculum Resources with printable files of visuals, optional activities, verse cards, GIFT pages, logos, visuals for electronic display, and more (depending on curriculum)
Sample Student Coloring Book, Workbook, Notebook or Journal (depending on grade)
Sample Verse Cards
Order one kit per classroom. Available in print (or electronic within a subscription).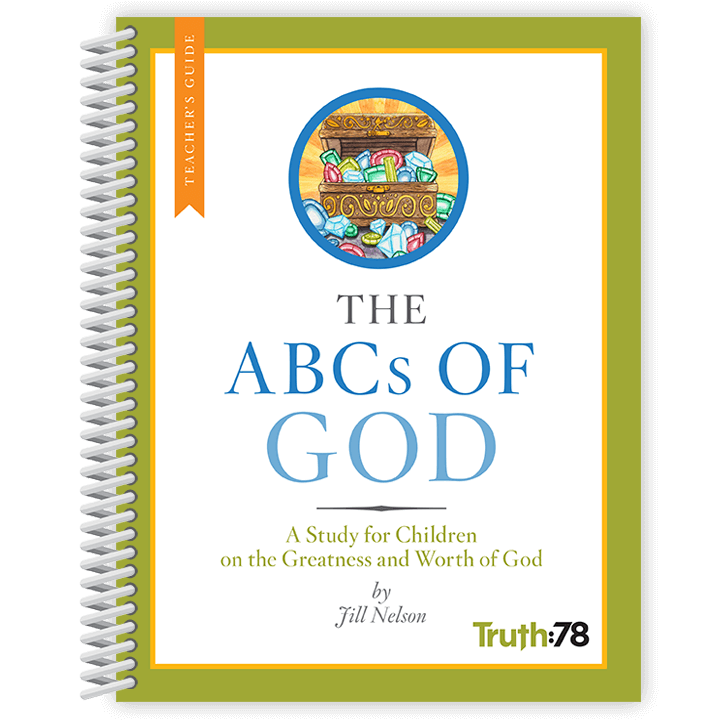 Teacher's Guide
The Teacher's Guide includes the curriculum introduction with teaching instructions; 40 lessons that each include teacher introductions, preparation instructions, lesson content, small group leader discussion questions, and optional activities; and an appendix with further teacher resources.
Order one copy for each additional teacher and small group leader. Available in print (or electronic within a subscription).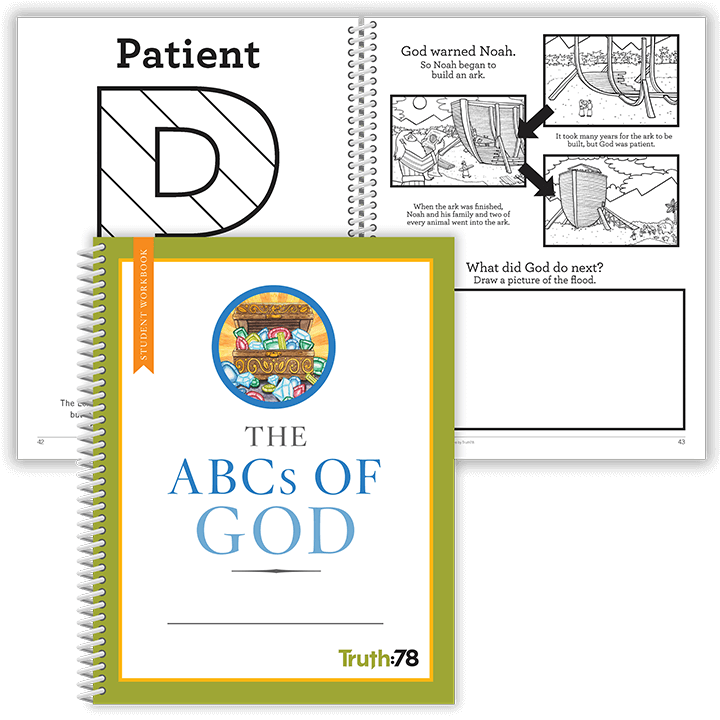 Student Books
Student Coloring Book (Preschool)
The preschool coloring books walk children chronologically through the Bible. Each page includes the lesson title and a scene from the Bible story to color to reinforce what the children have learned.
Student Workbook (Kindergarten - 4th Grade)
Student Workbooks have been designed for use during application time to help students learn and apply truths taught during the lesson. Each lesson includes the main ideas and Scripture taught in the lesson for review, a memory verse for students to learn, and an activity to help students remember the lesson

Student Notebook (5th-6th Grade)
The Student Notebook has been designed to help students learn how to take basic notes during the lesson time. Activities to complete during the small group time help students apply truths taught.

Student Journal (Youth)
Student journals are designed to be used by students and small group leaders in class during the lesson and small group application times as well as at home with parents during the week. Activities encourage reflection and application of God's Word.

Order one copy per student. Available in print (or electronic within a subscription).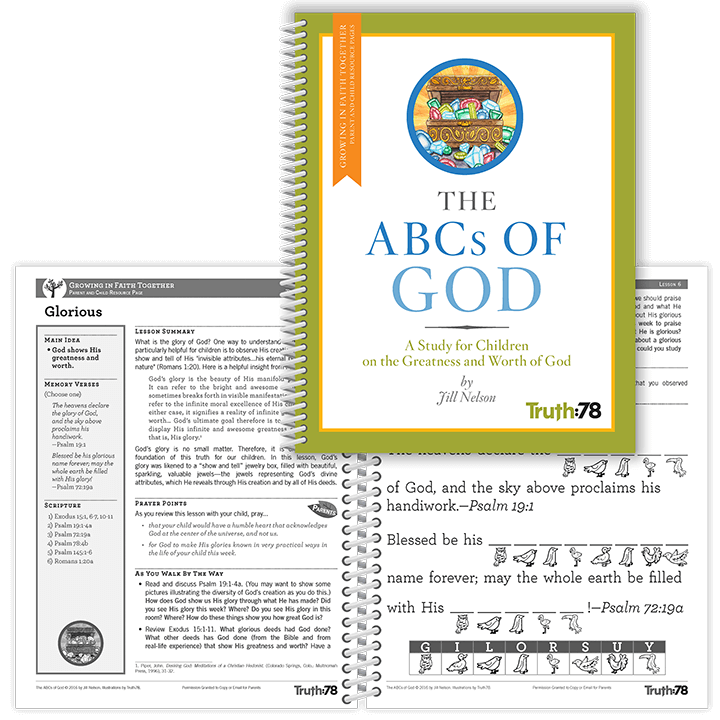 Growing in Faith Together Pages
The Growing in Faith Together (GIFT) parent pages help connect church and home as parents and children discuss lesson content taught in the classroom. Parents are given a summary of the lesson along with a list of the main ideas and Scripture taught. Other items include:
Prayer Points provide specific ways parents can pray over their son or daughter based on what was taught in class.
As You Walk By the Way questions help parents discuss the lesson truths with their child.
Activities designed to help children take what they have learned in class and act on it in their daily lives.
GIFT pages are available in printed booklets, PDF files included with the Curriculum Resources to print for or email to parents, and on the GIFT App (K-6th grade Sunday School curricula available for iOS and Android). Options vary for other studies.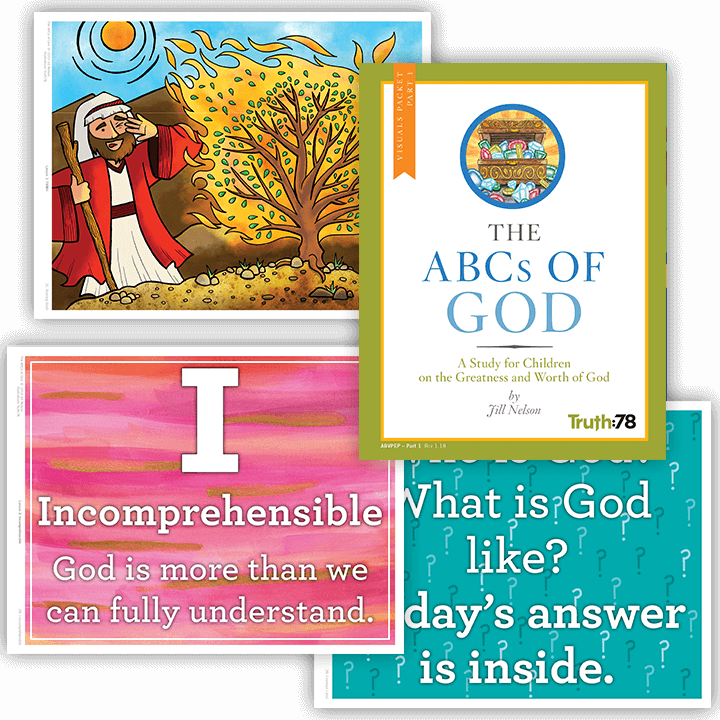 Visuals Packet
The Visuals Packet features stunning, full-color visuals to capture students' attention and emphasize key truths during the lesson.
Printed Visuals Packets are available to order, one per class. Visual files are also included in the Curriculum Resources to display electronically or print yourself. Some Youth studies include PowerPoint Presentations.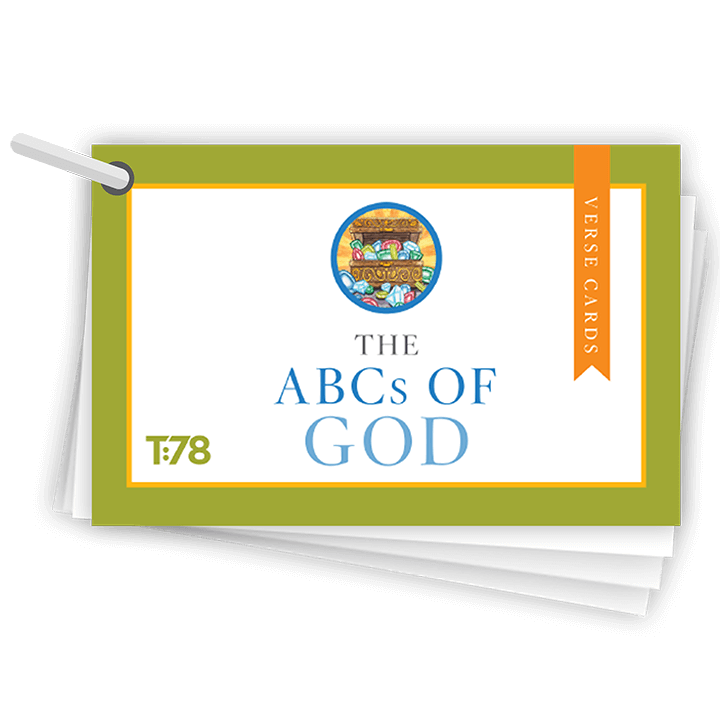 Verse Cards
These pocket-sized cards provide a handy tool for students to use to memorize verses that correspond to the truths they are learning each week. Verse Card Packs include the memory verse(s) for each lesson and some curricula also include key themes or truths.  
For K-6th grade Sunday School curricula, printed Verse Card packs are available to order one per student and/or per small group. Verse Card files are also included in the Curriculum Resources to print yourself.
Get unlimited digital access to a full library of comprehensive discipleship with the new Truth78+ subscription service

Explore Truth78+