Old Testament Stories for Young Children
---
Lessons: 64
Target Grade: Preschool
Grade Range: Preschool - Grade 1
---
REVISED 2023: He Established A Testimony (original version available in Spanish) is a preschool Sunday School curriculum that explores God's greatness by noting key themes found chronologically in the Old Testament. 
Note: This curriculum has been revised and now includes a 52-week option in addition to the 64-week option.
Curriculum Sample and Scope & Sequence (start a 30-day free trial of our Truth78+ subscription)
What You Need to Start
1 Classroom Kit (plus 1 Teacher's Guide for each additional teacher)
1 Coloring Book for each student (choose between 52- and 64-week options along with books with or without parent pages)
Additional Helps
1 Visuals Packet*
1 Flannel Set available from Betty Lukens (Click More Product Information for details)
1 Foundation Verses Visuals Packet
1 Foundation Verses Pack for each student
Check out our other Foundation Verses Resources.
*Printable from the kit
This revised curriculum was released in August of 2023. You may still purchase the original coloring books by contacting Customer Care.
Shipping & Returns

Orders ship within 3-4 business days after they are placed. See our return policy.
View full details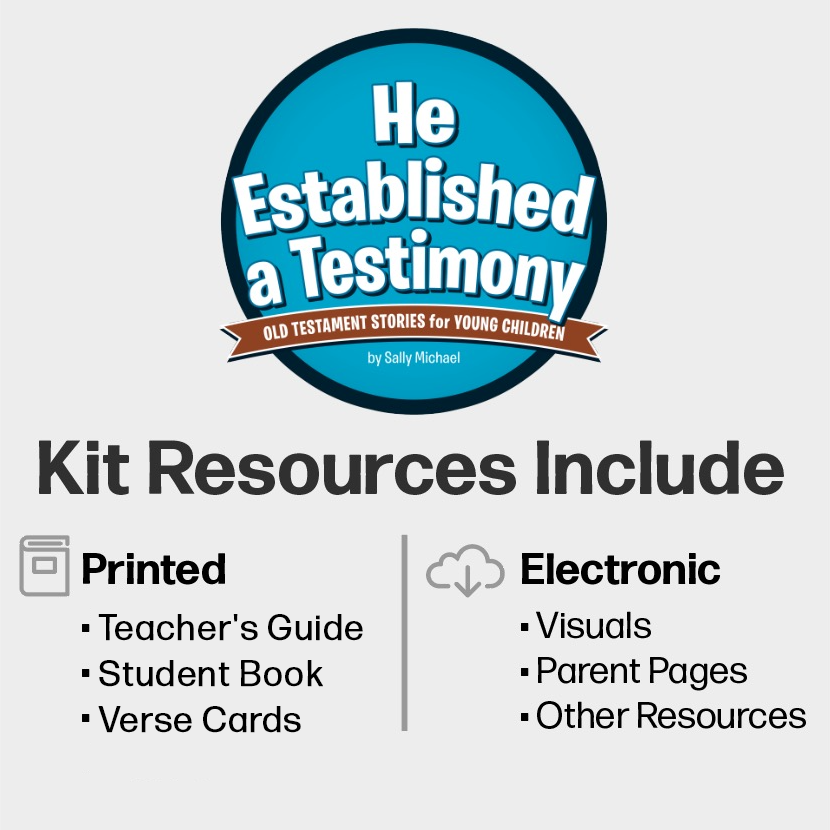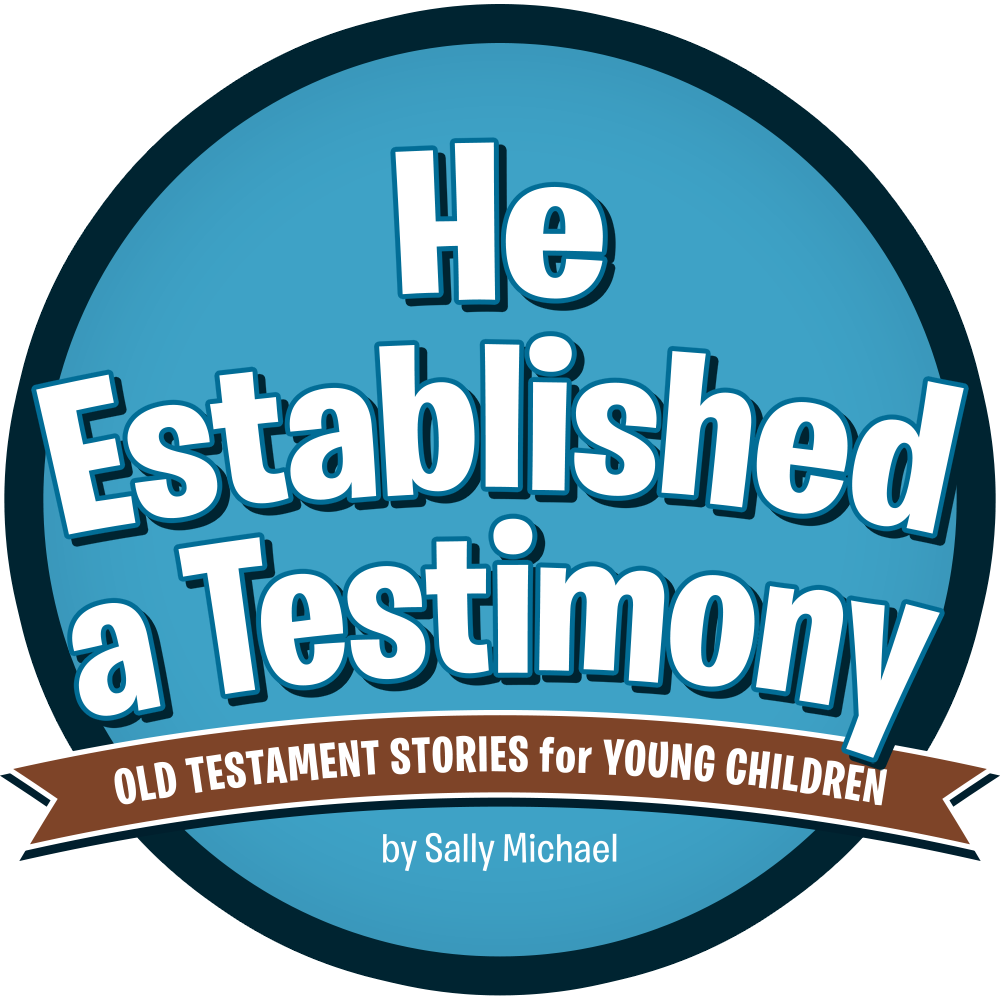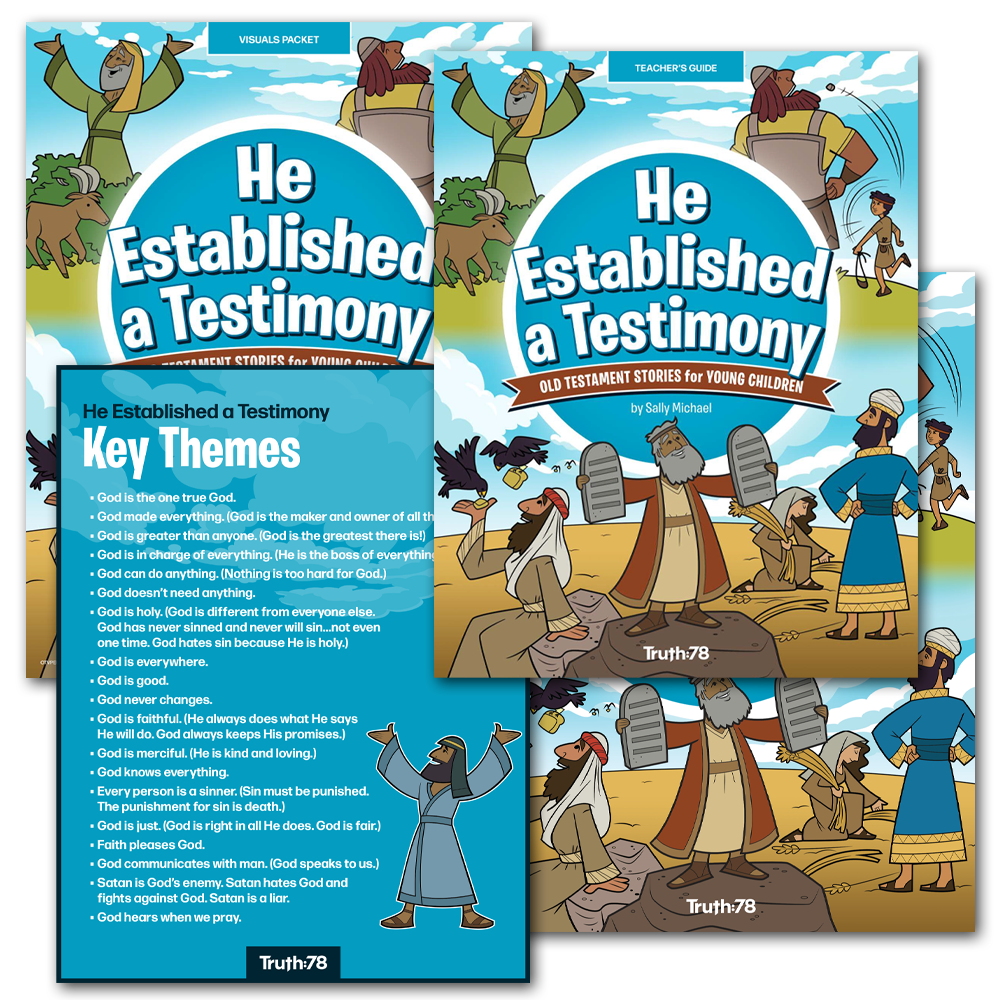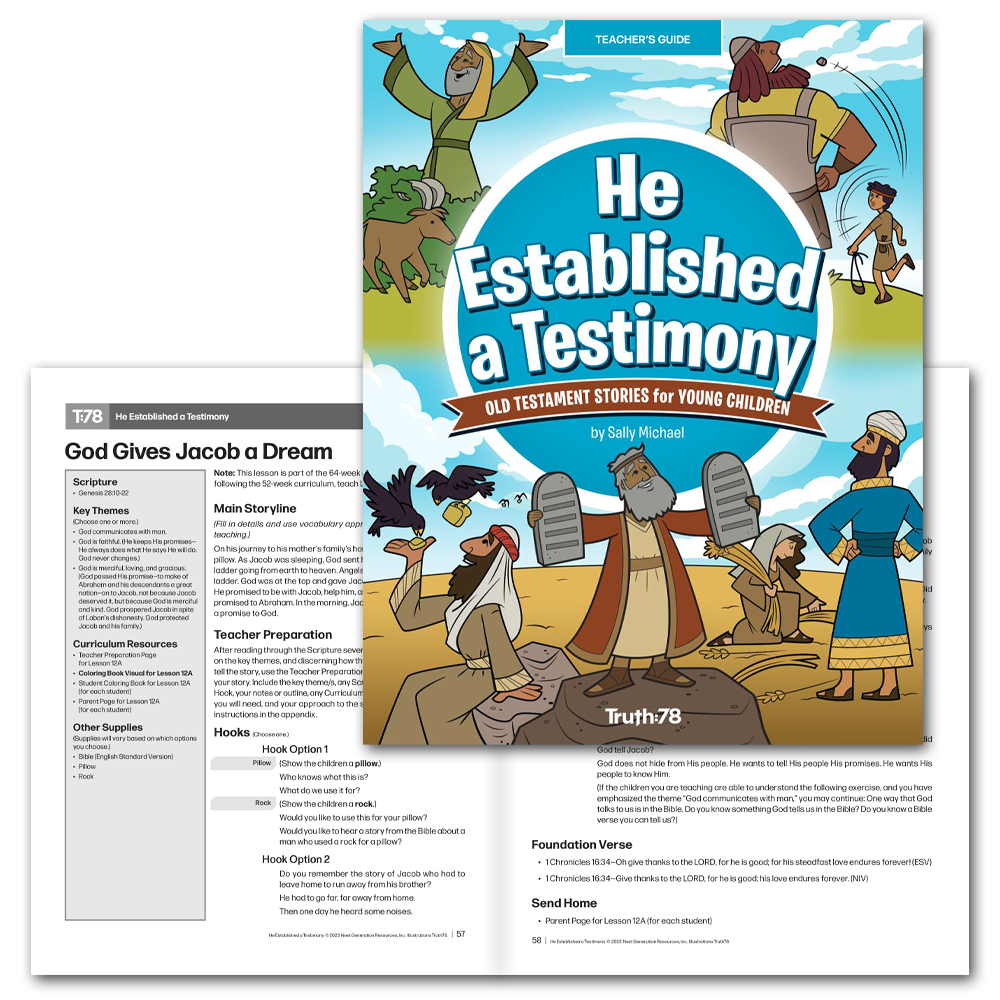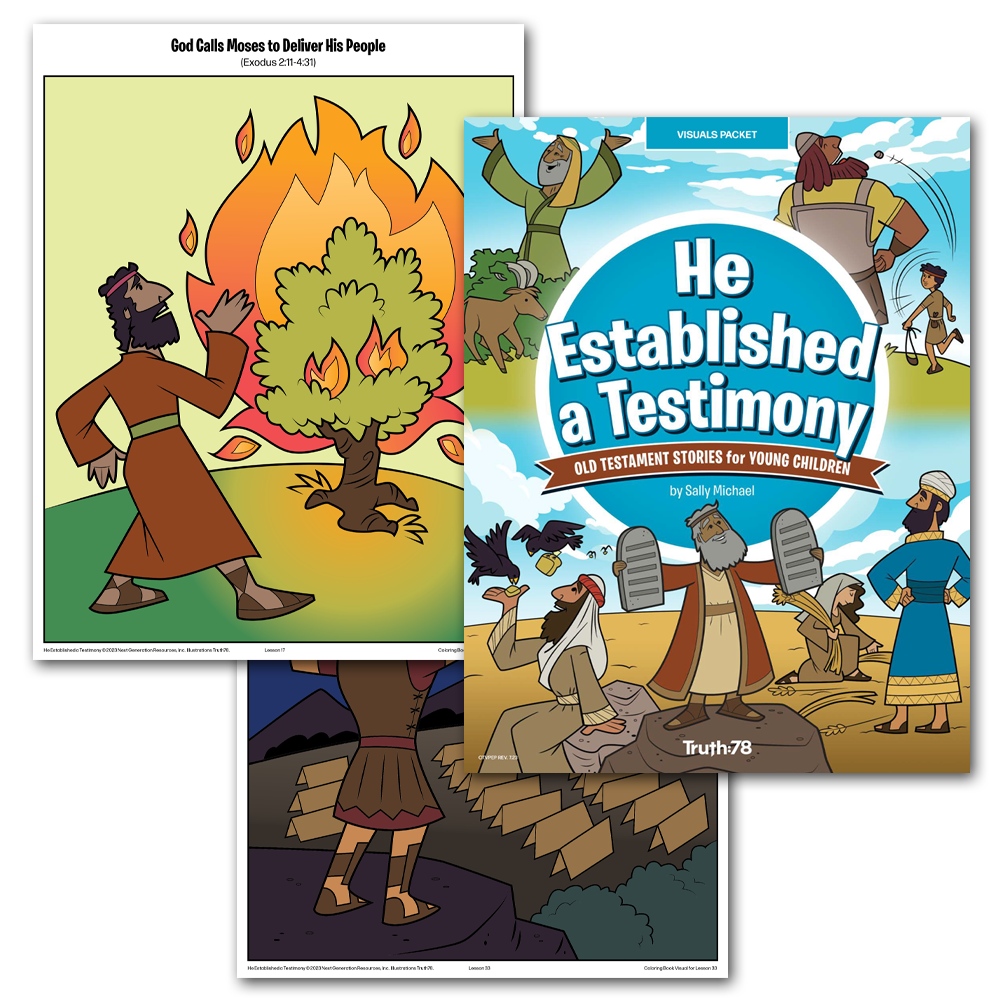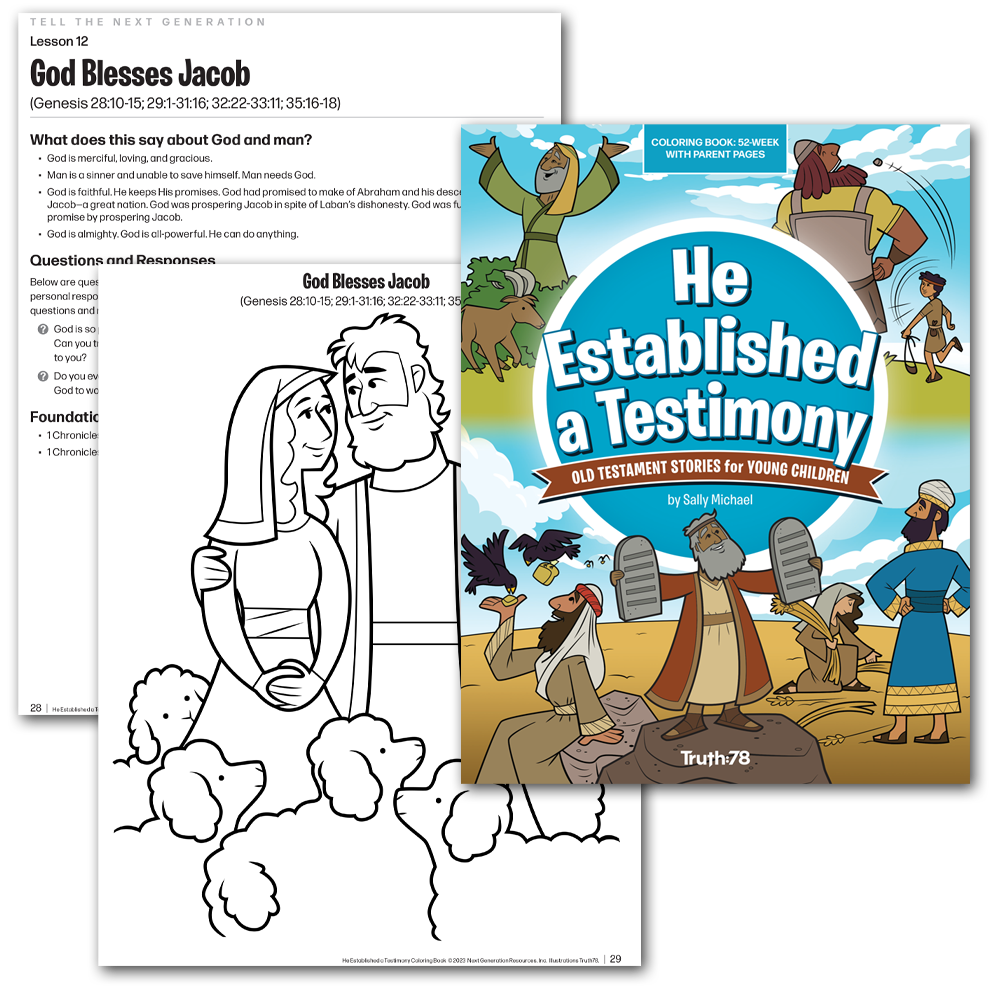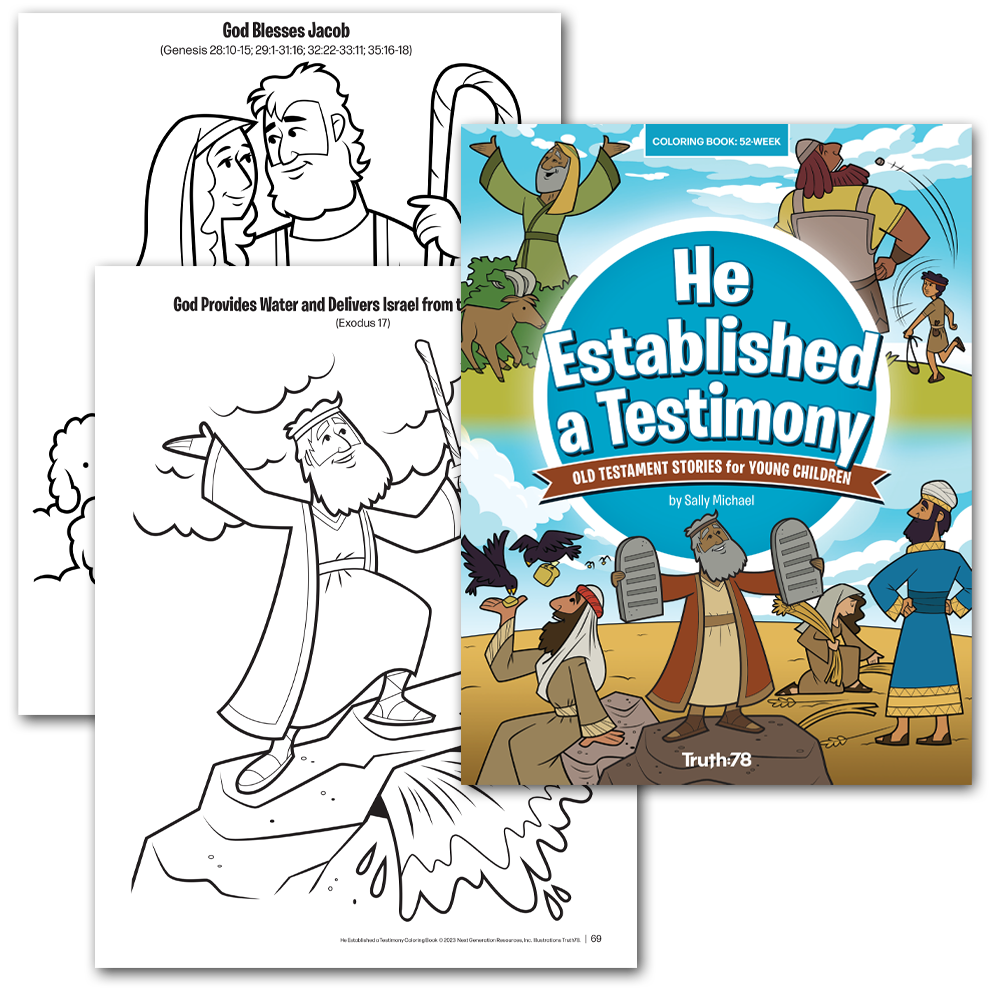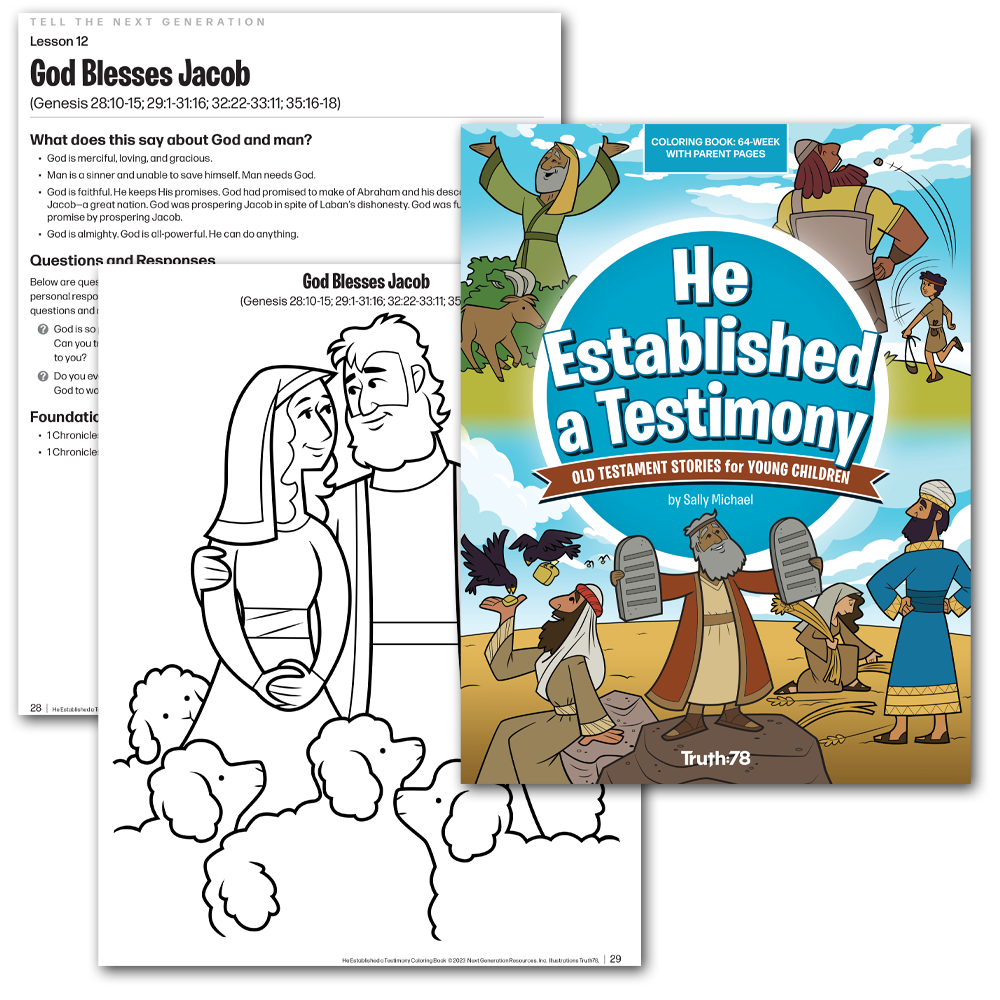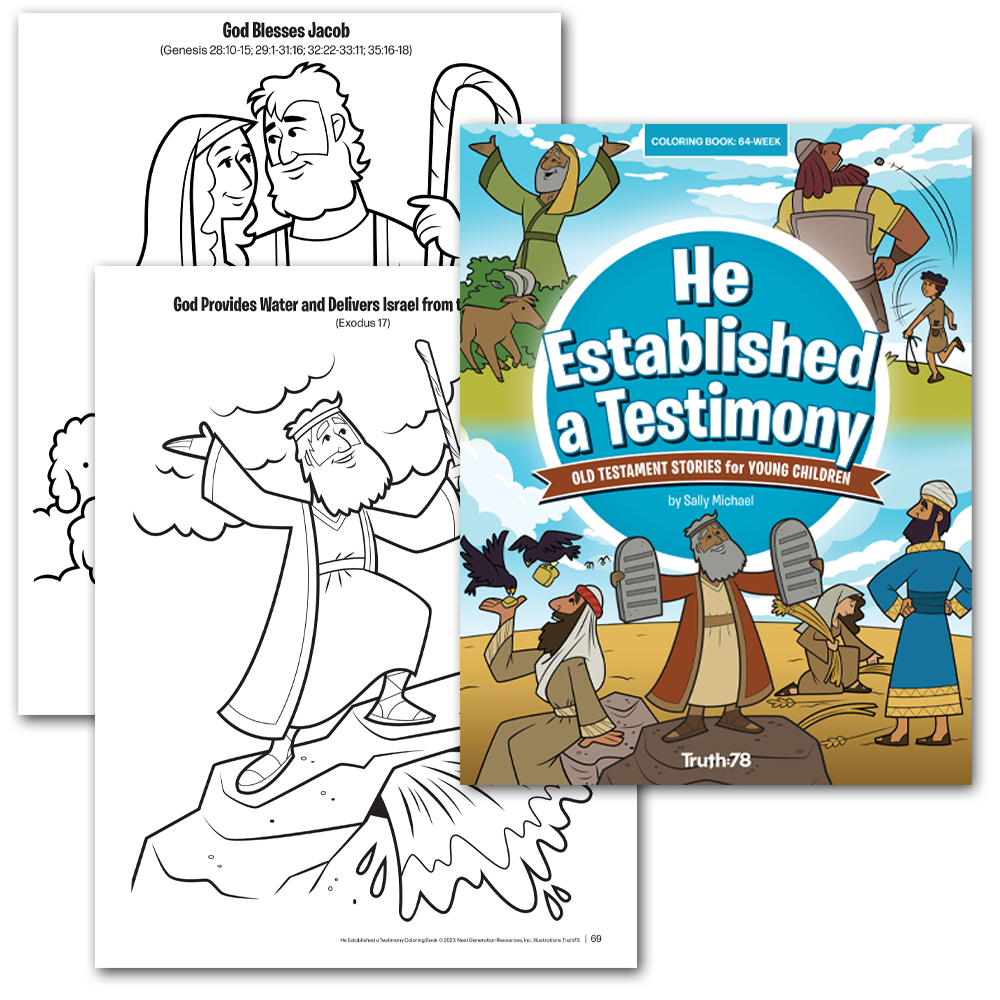 Purchase: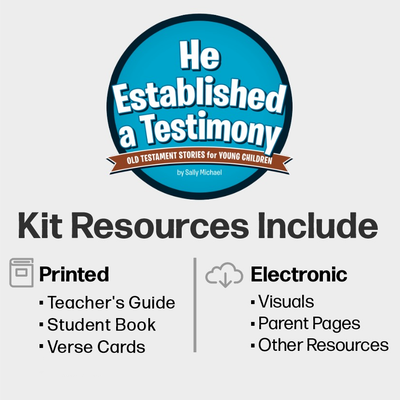 He Established a Testimony: Classroom Kit
Quantity

Price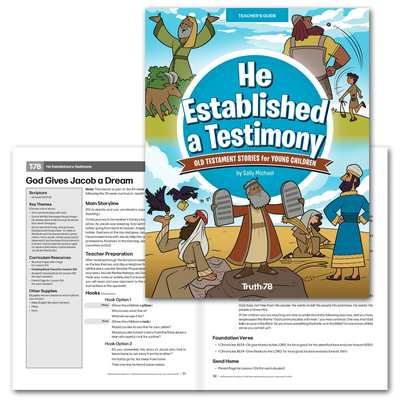 He Established a Testimony: Additional Teacher's Guide
Quantity

Price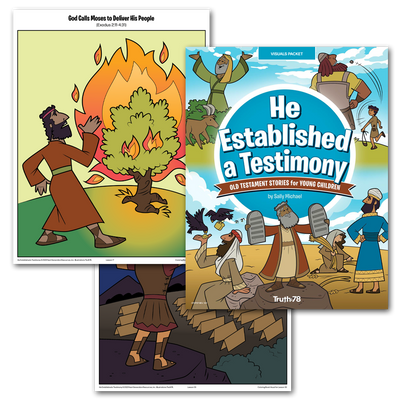 He Established a Testimony: Visuals Packet
Quantity

Price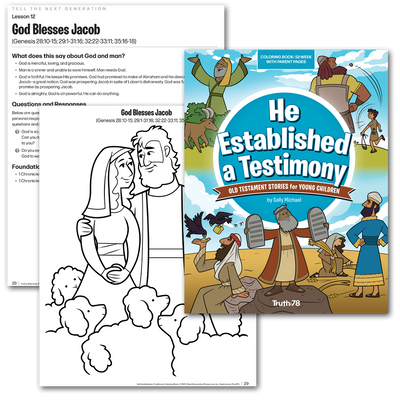 52 Lesson Coloring Book with Parent Pages
Quantity

Price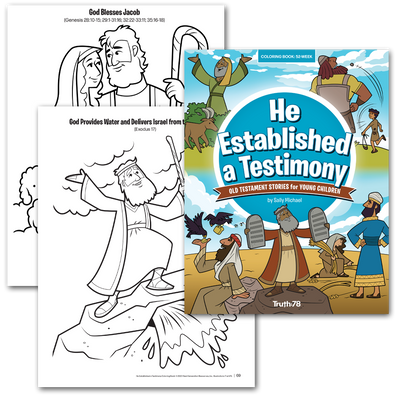 Quantity

Price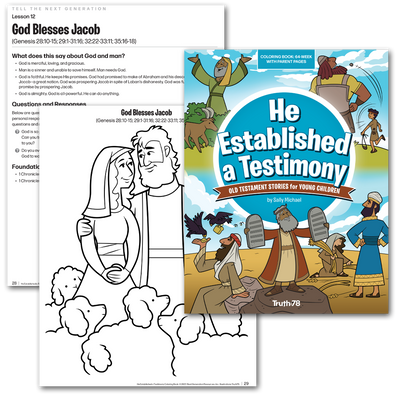 64 Lesson Coloring Book with Parent Pages
Quantity

Price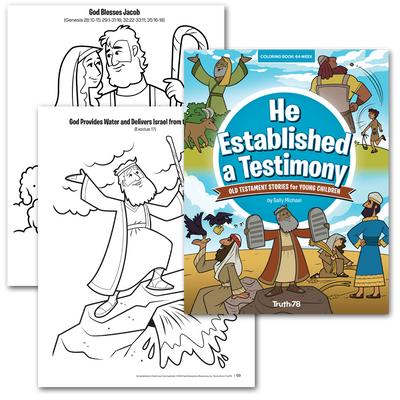 Quantity

Price

Total Items: Total Price: