A Study for Youth on Trusting Jesus and Encouraging Others
---
Lessons: 28
Target Grade: Grade 8
Grade Range: Grade 7 - Grade 12
---
Learn what it means to abide in Jesus, trust in Him and find joy in His presence. Abiding in Jesus challenges students in your midweek program to know Jesus as the Savior and Satisfier of their souls.
Curriculum Sample and Scope & Sequence (start a 30-day free trial of our Truth78+ subscription)
What You Need to Start
1 Teacher's Kit (plus 1 Leader's Edition for each additional teacher)
1 Journal for each student
Additional Helps (printable from the kit)
Shipping & Returns

Orders ship within 3-4 business days after they are placed. See our return policy.
View full details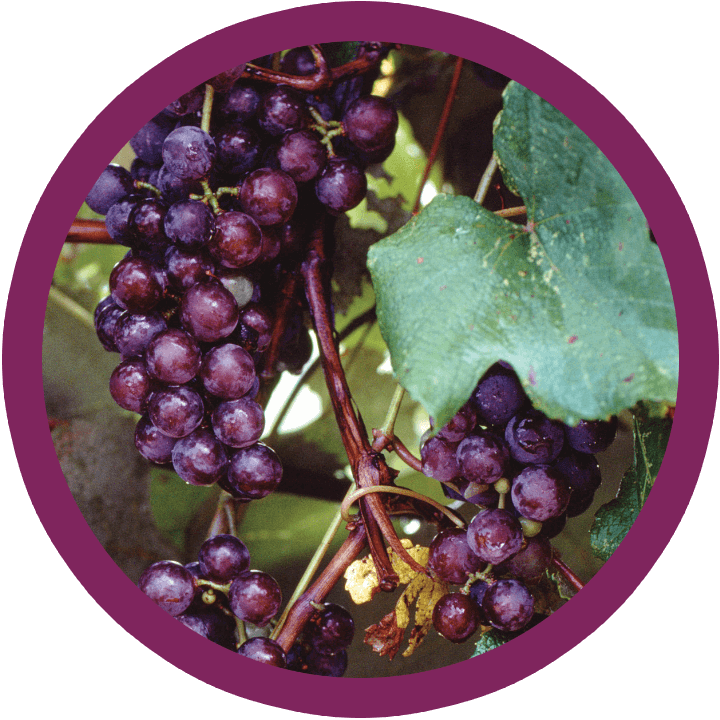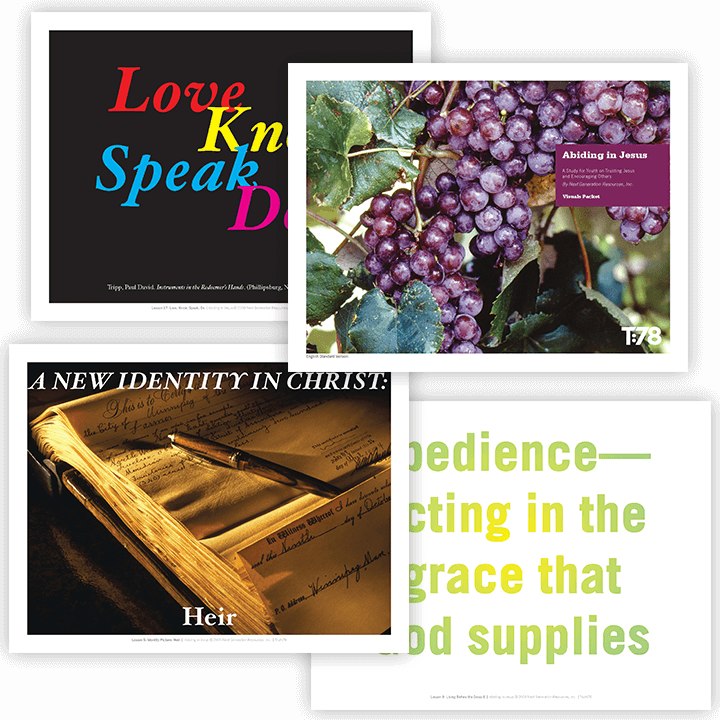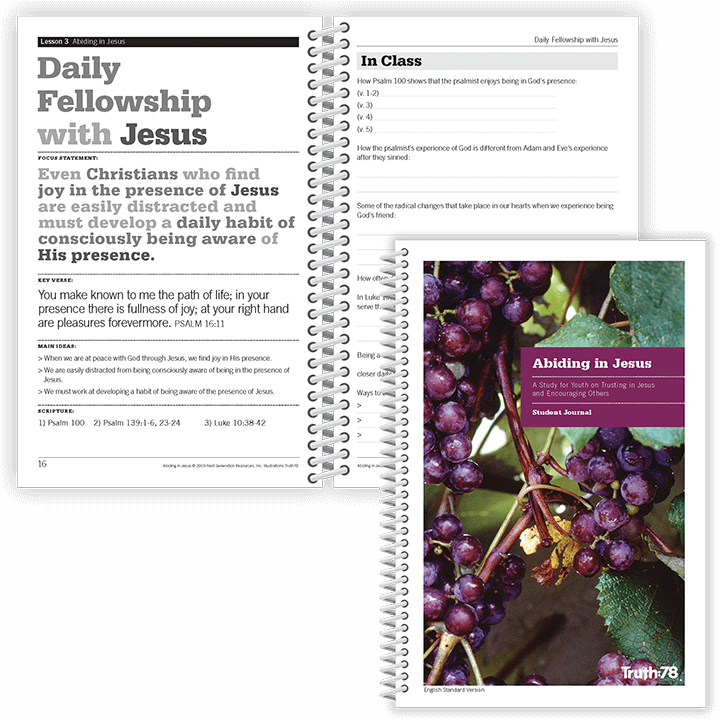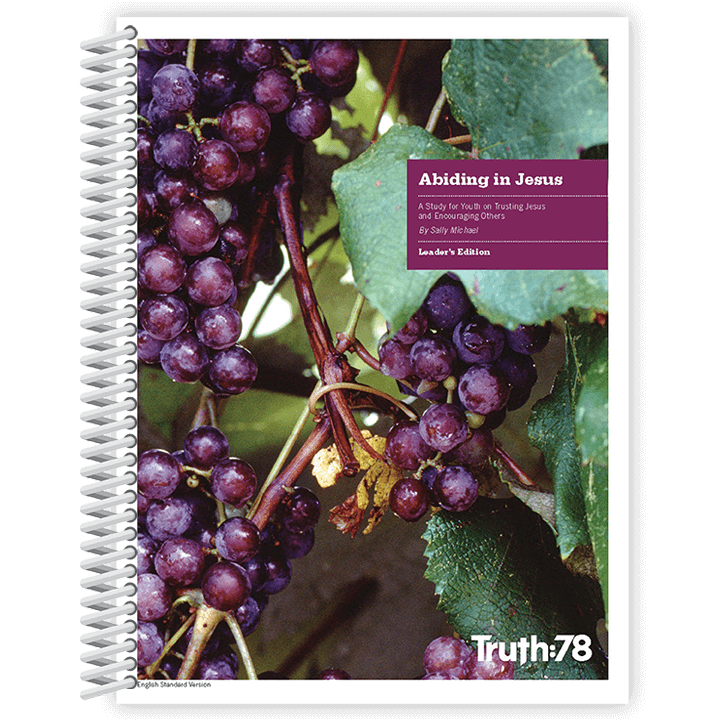 Purchase: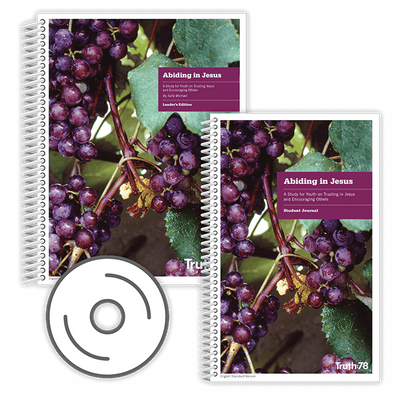 Abiding in Jesus: Teacher's Kit
Quantity

Price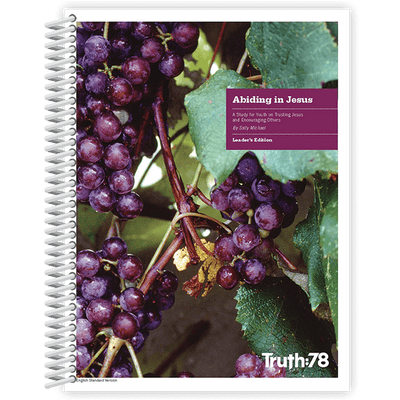 Abiding in Jesus: Additional Leader's Edition
Quantity

Price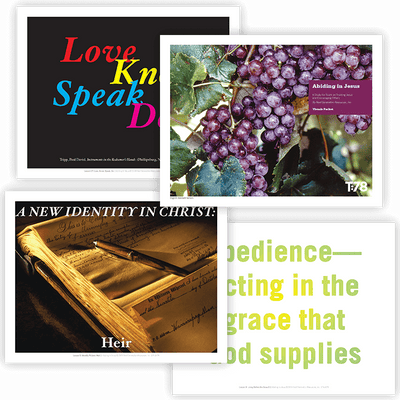 Abiding in Jesus: Color Resource Packet
Quantity

Price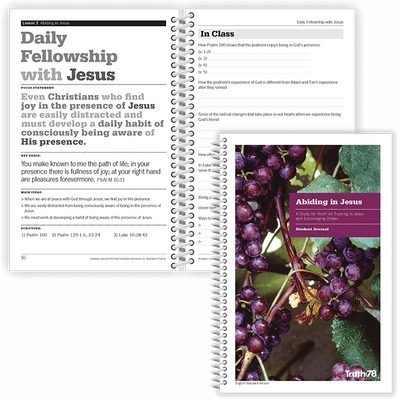 Abiding in Jesus: Student Journal
Quantity

Price

Total Items: Total Price: