Though the Bible is full of stories, it is MORE THAN A STORY.
It is the authoritative Word of God that, throughout its pages, proclaims and magnifies the majestic character of God, His work in this world, and His plan of redemption for sinful men through His Son, Jesus.
Top notch, the best family devotional I have ever seen!
More Than a Story has been a fantastic resource for the families in my church! As a pastor I love giving out resources to families that will educate and inspire the parents in their faith, not just teach the children. Personally I love the depth of teaching and Gospel-focused messages inMore Than A Story. And I've heard nothing but outstanding reviews from the families that I've given it to. The visuals are engaging for kids of all ages. And the content is extremely well written -- the best I know of! Parents and kids are learning God's Word together. I call that a win-win!
NATHAN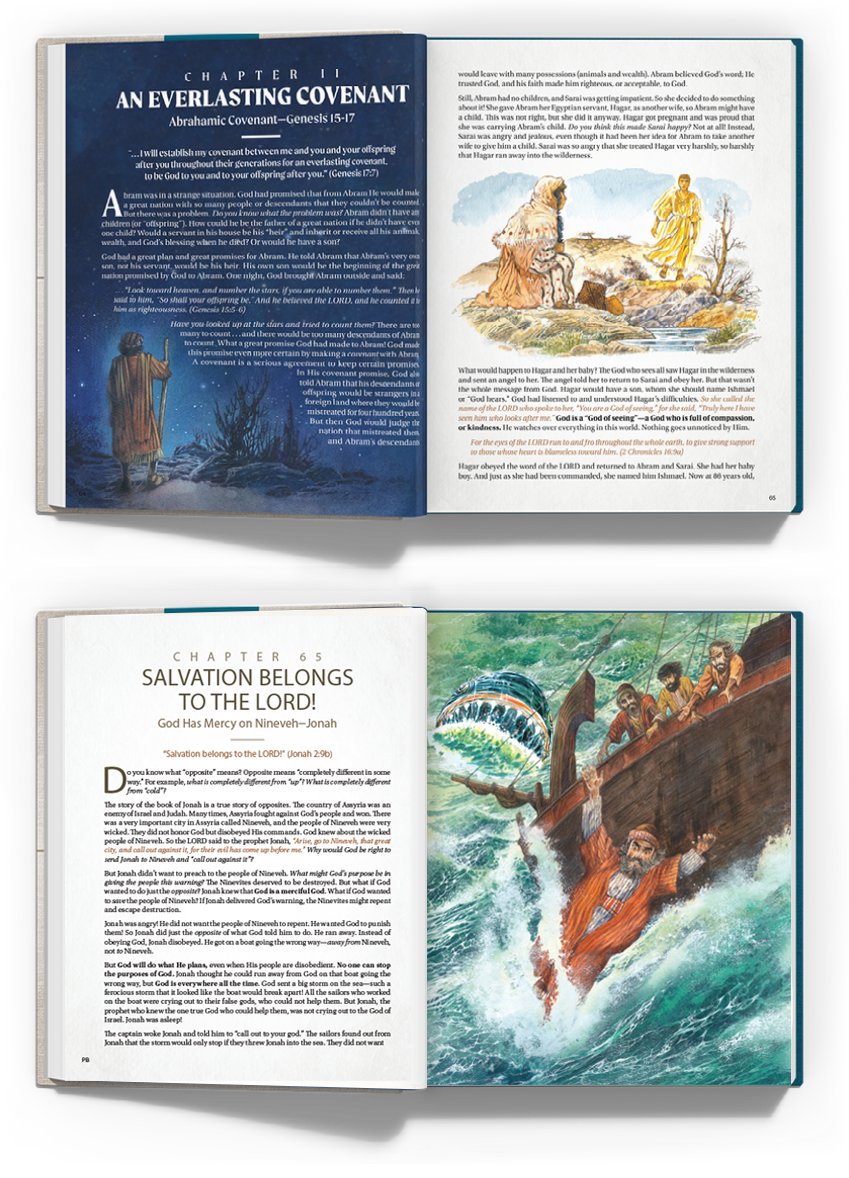 What makes More Than a Story a unique children's Bible resource?
A reverence for God's holy Word
A comprehensive introduction to the breadth and depth of Scripture
Nearly 2,000 Scriptures woven Into text of the Old and New Testament volumes
Child-appropriate without compromising the text
A clear presentation of the key doctrines of the Christian faith
A serious and sober portrayal of the problem of sin
Grounded in the gospel
Guides children in how to study the Bible
Addresses the mind, heart, and will
Inspires worship of God, for the glory of God
Theological depth and practical application

"We long to communicate the message of the New Testament faithfully to our children, both at home and in church and in Christian schools. Sally Michael in this profound book, which is beautifully illustrated by Fred Apps, unpacks the NT message simply and powerfully. What stands out particularly in the book is its theological depth and practical application."

TOM SCHREINER, author, New Testament Theology: Magnifying God in Christand Professor of New Testament and Biblical Theology,The Southern Baptist Theological Seminary

Big view of God and a deep respect for the words of Scripture

"Sally Michael has a big view of God and a deep respect for the words of Scripture.  These loves shine brightly in More Than a Story as she takes us through a gospel-rich look at the Old Testament. Along the way, she skillfully sneaks in theology, Old Testament chronology, and New Testament commentary. This is a wonderful resource for parents, grandparents, children's workers, and, yes, even pastors."

CHAP BETTIS, author, The Disciple-Making Parent and Executive Director, The Apollos Project

A life-changing tour of God's Word

"If you've ever visited a historical site, you'll know how an expert tour guide can make all the difference. With decades of Bible study and teaching, Sally Michael now puts a masterful guide to God's Word in your hands. I loved it! Packed with Scripture, this book is More Than a Story because it tells the true story of what God is doing in his world. So gather your family, enter the Story, and lead them on a life-changing tour of God's Word."

CHAMP THORNTON, pastor and author of several books including The Radical Book for Kids and Why Do We Say Good Night?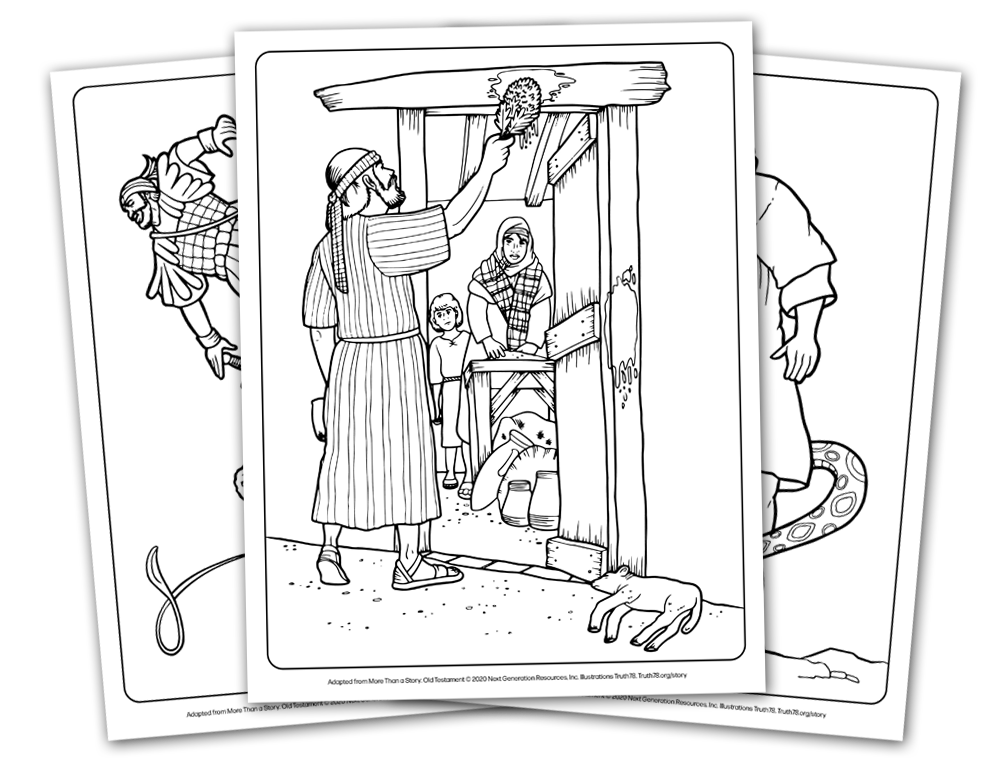 Free coloring pages
Enjoy these coloring pages adapted from illustrations in More Than a Story.
Best Children's Bible for Older Kids!
"We've read most of the children's Bibles out there and it's hard to find a children's Bible that my 10 year-old doesn't find too "babyish". And yet we still need some sort of children's Bible to read, since my kids (ages 7 and 10) aren't quite ready for simply the ESV or NIV. ... I love that More Than A Story promotes higher-level thinking skills as well as helping you ponder the character of God. I feel like it is not only the kids whose eyes are being opened to the character of God—mine are too! If your kids loved the Jesus Storybook Bible and you've been looking for something similar for older kids, this is the Bible to get!!! It is deep and wonderful for all ages and no doubt with help foster spiritual growth in your family and in your own heart."
ERIN