A Study for Children on Persevering in Faith
---
Lessons: 28
Target Grade: Grade 5
Grade Range: Grade 4 - Grade 6
---
Fight the Good Fight is a Midweek curriculum that will equip students with strategies to battle sin and fuel their faith in God. Scripture is the best tool to fight the "fight of faith."
Curriculum Sample and Scope & Sequence (start a 30-day free trial of our Truth78+ subscription)
What You Need to Start
1 Classroom Kit (plus 1 Teacher's Guide for each additional teacher)
1 Notebook for each student
Additional Helps
1 Visuals Packet*
1 set of buttons for each student (available in packs of 5)
1 God's Battle for each class or family
*Printable from the kit
Shipping & Returns

Orders ship within 3-4 business days after they are placed. See our return policy.
View full details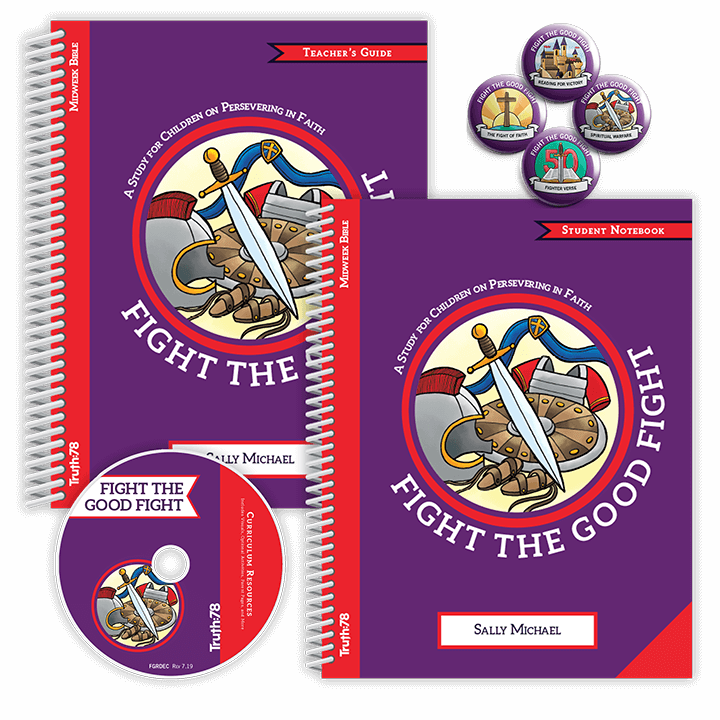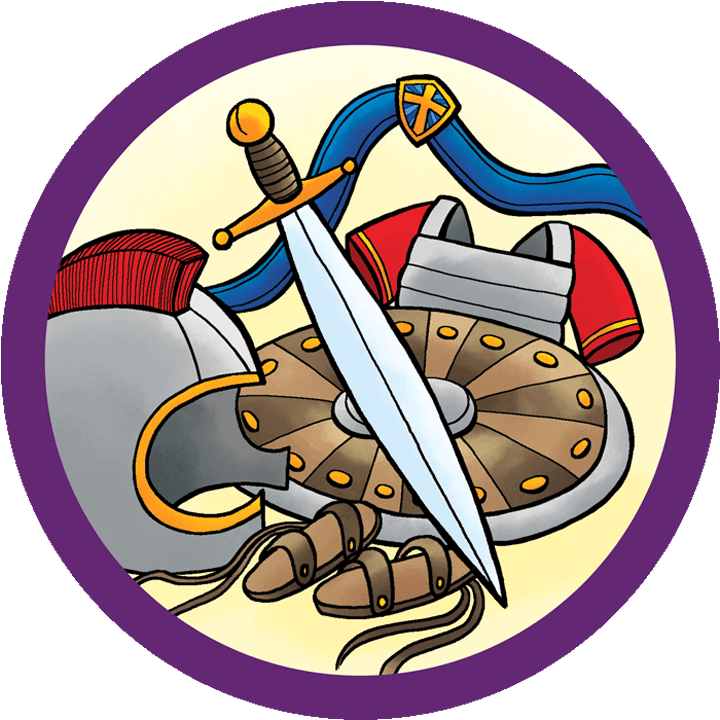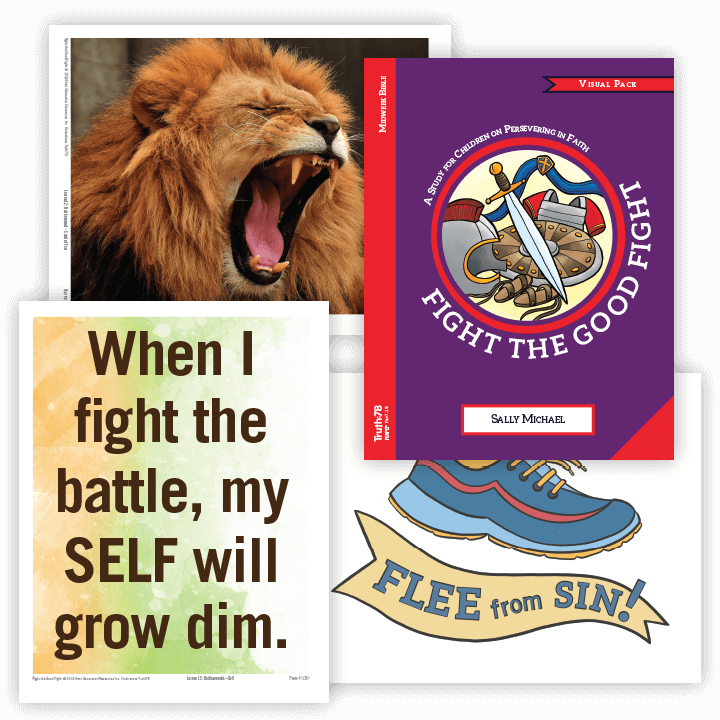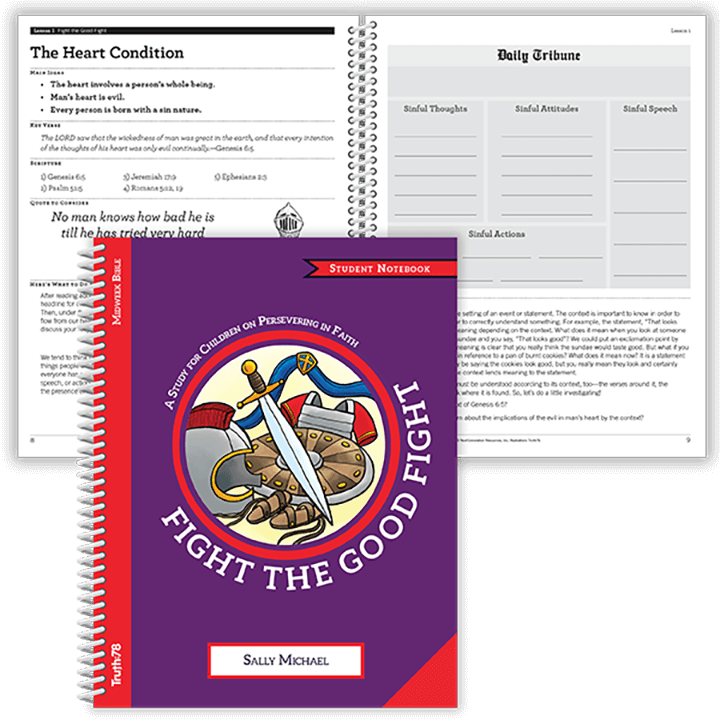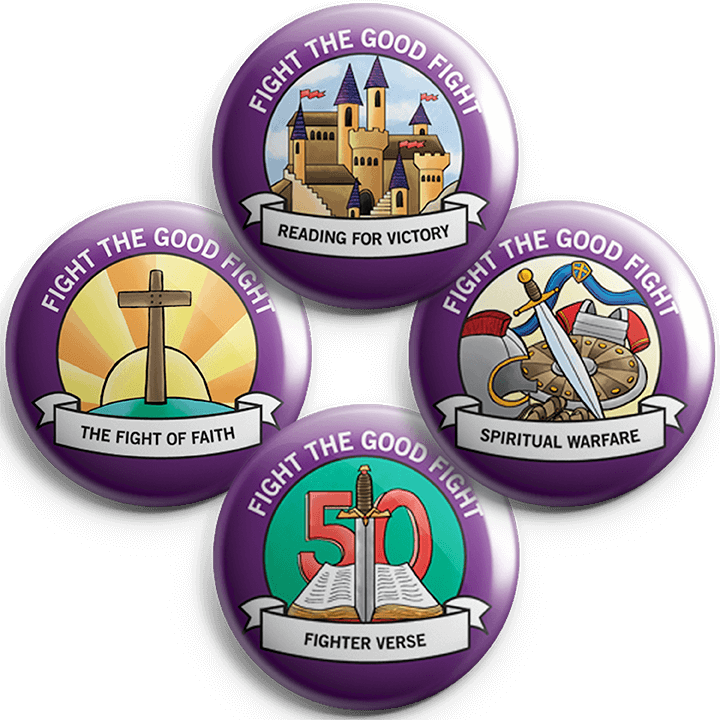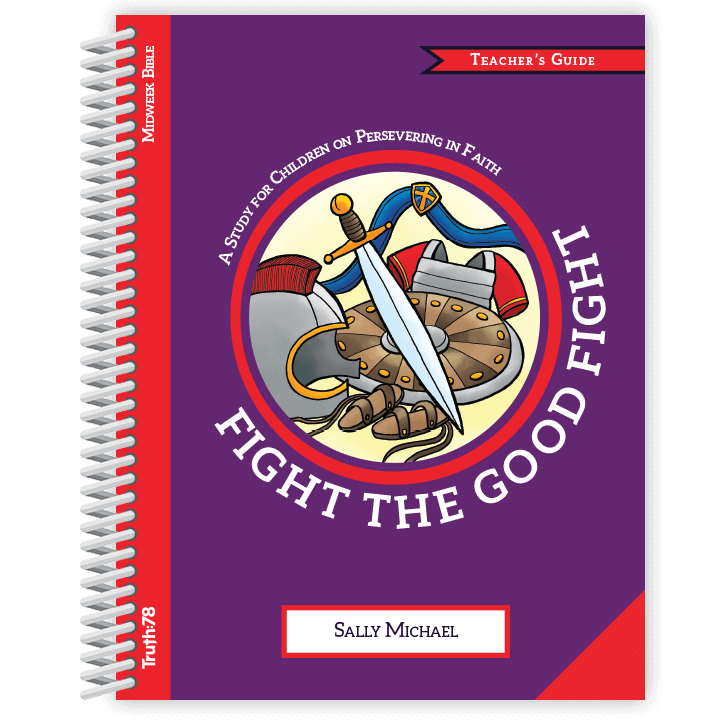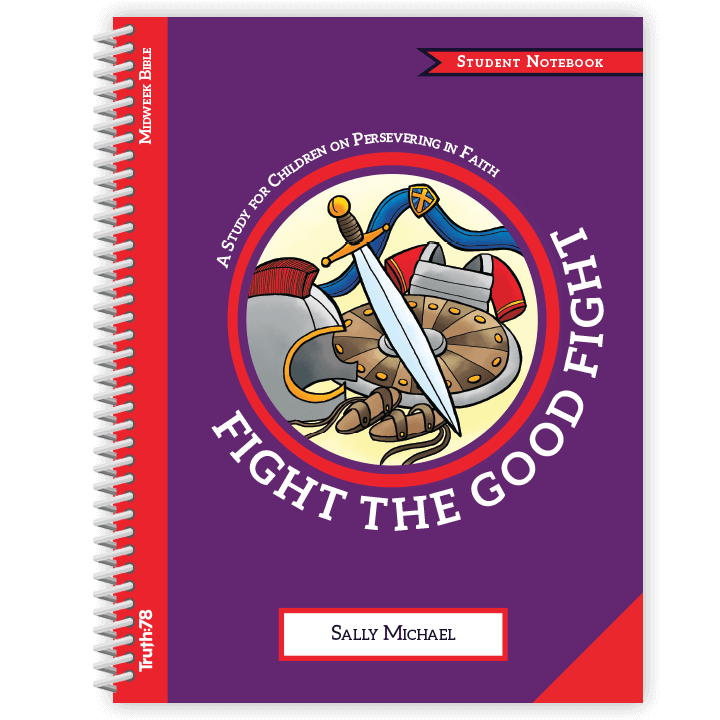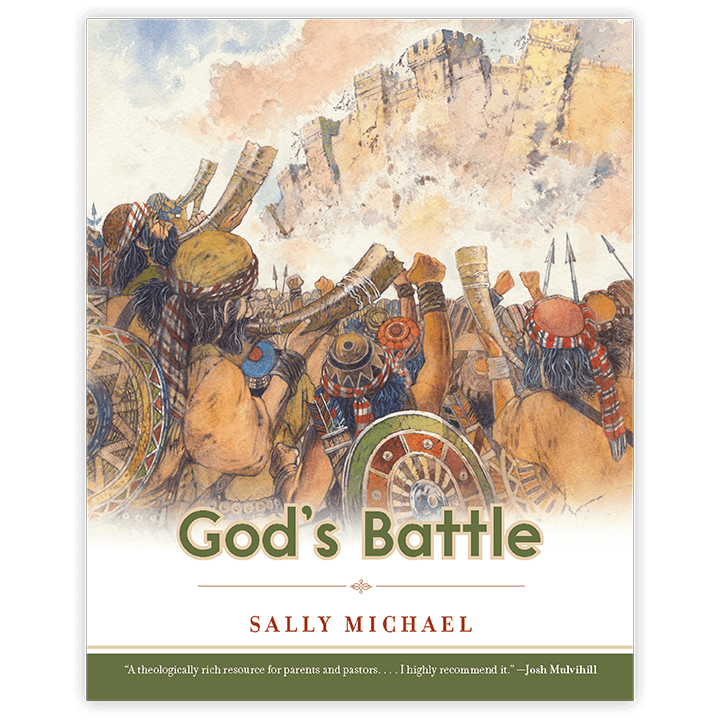 Purchase: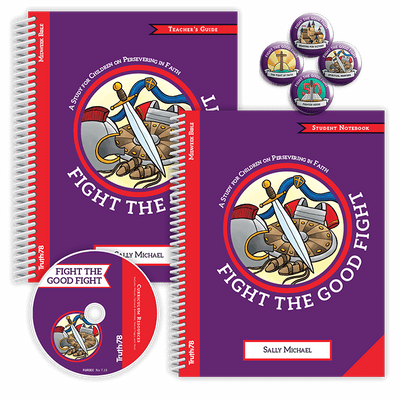 Fight the Good Fight: Classroom Kit
Quantity

Price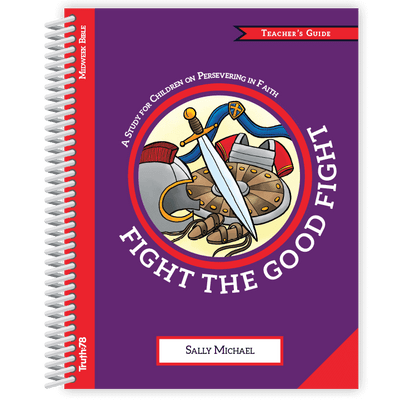 Fight the Good Fight: Additional Teacher's Guide
Quantity

Price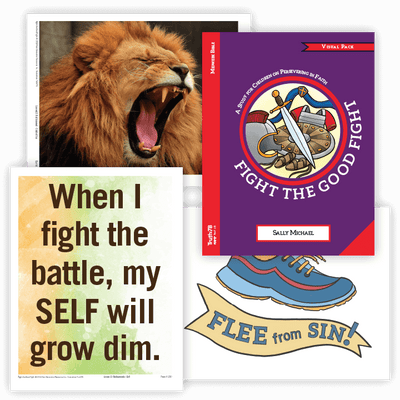 Fight the Good Fight: Visuals Packet
Quantity

Price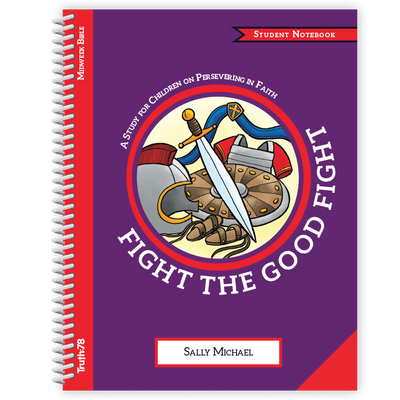 Fight the Good Fight: Student Notebook
Quantity

Price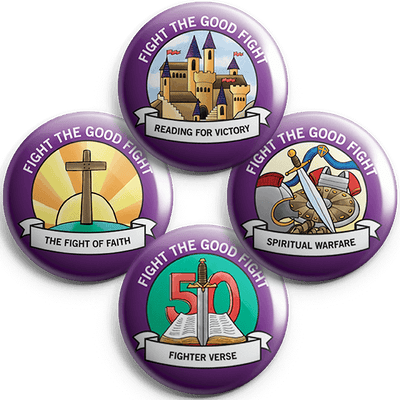 Fight the Good Fight: Student Buttons (5 sets)
Quantity

Price

Total Items: Total Price: